Total import-export turnover this year is forecasted to reach a record level of 600 billion USD, thereby creating room for the Customs sector to exceed 5% of the estimate assigned by the Ordinance of the National Assembly.
This result will be an important basis for the financial industry to continue to fulfill this year's budget collection tasks, ensuring a balance between revenue and expenditure in the context of complicated developments in the pandemic.
In July and August, although the output of Idemitsu Vietnam Lubricant Co., Ltd decreased slightly due to the impact of the epidemic, the whole year still achieved the plan. The smooth flow of import and export goods has made an important contribution to businesses maintaining production and business and paying taxes to the budget.
"Online customs declaration has helped our import and export activities to remain normal as if there was no COVID-19. Recently, although the certificates of origin of many countries sent to us have been slow, but Customs has been slow to send us. For late submission, businesses still enjoy tax incentives," said Mr. Yasuda Takuya – General Director of Idemitsu Vietnam Lubricant Co., Ltd.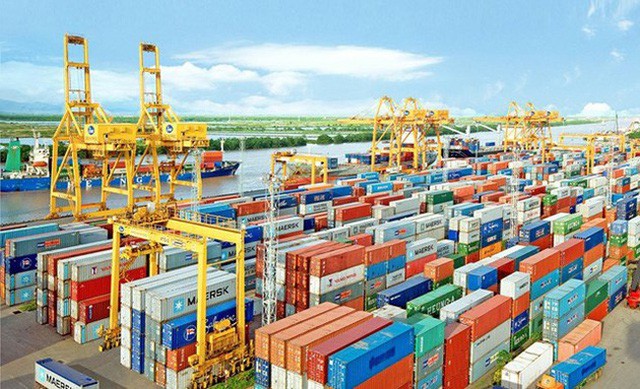 Right from the beginning of the year, the Customs sector has implemented administrative reform in the direction of increasing the application of information technology, creating all favorable conditions for import and export activities to support businesses.
The above measures have been effective, helping the customs sector to exceed the threshold of 315,000 billion VND according to the target assigned by the National Assembly.
"Although the main measure is to facilitate trade, we still promote measures to prevent trade frauds such as VAT refund fraud, origin, code to have a basis for tax collection." Mr. Le Manh Hung – Deputy Director of the Import-Export Tax Department, General Department of Customs said.
The economy is recovering quickly after the epidemic, creating a source for the customs industry to forecast that the revenue will exceed 5% of the ordinance estimate. This result helps central budget revenue meet the estimate to have a source