Chè đen công nghệ OTD (Orthodox – Black Tea)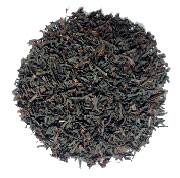 VIETNAMES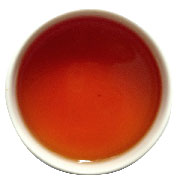 Mặt hàng
Mô tả
Ngoại hình
Màu nước
Mùi
Vị
OP
Xoăn, tương đối đều, đen tự nhiên, thoáng tuyết
Đỏ nâu sáng, rõ viền vàng
Thơm đượm
Đậm dịu, có hậu
FBOP
Nhỏ, mảnh gẫy của OP và P tương đối đều, đen có tuyết
Đỏ nâu đậm, có viền vàng
Thơm đượm
Đậm có hậu
PF
Tương đối xoăn, tương đối đều đen, ngắn hơn OP
Đỏ nâu sáng, có viền vàng
Thơm dịu
Đậm, dịu
PS
Tương đối đều, đen hơi nâu, hơi thô, thoáng cọng nâu
Đỏ nâu
Thơm vừa
Đậm, vừa
BPS
Tương đối đều, mảnh gãy của PS, đen hơi nâu
Đỏ nâu hơi nhạt
Thơm nhẹ
Ít đậm
F
Nhỏ đều, đen hơi nâu
Đỏ nâu đậm
Thơm nhẹ
Đậm hơi nhạt
D
Nhỏ, mịn, sạch
Đỏ nâu hơi tối
Thơm nhẹ
Chát hơi gắt
ENGLISH 
Items
Description
Appearance
Watercolor
Smell
Taste
OP
Curly, relatively even, natural black, airy snow
Bright reddish-brown, clear yellow border
Fragrant
Bold, happy
FBOP
Small, broken pieces of OP and P relatively even, black with snow
Dark reddish-brown, with a yellow border
Fragrant
Bold with a happy
PF
Relatively curly, relatively black, shorter than OP
Bright reddish-brown, with a yellow border
Soothing aroma
Bold, soft
PS
Relatively even, slightly brown black, slightly rough, airy brown
Reddish-brown
Medium aroma
Bold, medium
BPS
Relatively evenly, ps's fractured fragments, slightly brown black
Slightly light-brown red
Mild aroma
Less bold
F
Small, slightly brown black
Dark reddish-brown
Mild aroma
Slightly pale
D
Small, smooth, clean
Reddish-brown slightly darkened
Mild aroma
Sings a bit harshly
Product Type:Black Tea
Type:Ceylon Black Tea
Style:Loose Tea
Age: 5 year
Processing Type:Fermented
Packaging:Bag, Box, Bulk, Sachet, Vacuum Pack
Shelf Life: 3 years
Place of Origin:Vietnam
Brand Name:Fulmex
Supply Ability:300 Metric Ton/Metric Tons per Month
Packing
Standard: Outer PP bag – size: 80cm*120cm
Inner PE (Nylon) Bag – size: 90cm *130cm
Weight: 26-35 kg /bag, 17000kgs in 40ft
Customized:
– Kraft paper sack (imported): 40kg – Palletized – 20bag/1 pallet – 20 pallets/ 40″ container
– 5kg cartons box
– 10kg carton box
– 100g- 900g
Stalks:
+ 1% Stalks: Color Black and brown
– Leaf:
+ Ratio: +10% Brown leaves + 90% Black leaves
+ Well twisted leaves 60%, Medium twisted leaves 20%, Open leaves 10%, Flaky leaves 7%, Broken leaves 3%,no impurities.
+ Color: Deep Black color 70%, Black color: 20%, Deep brown color 10%
Cup:
– Color: Deep Red-Golden- brown color. perfect Clear + transparent, bottom see through. Not cloudy.
– Aroma: strong Aroma, nut fruity aroma
– Taste: Mild taste to strong taste, light sweet after taste, sometime light overfired.
Density: 500-600ml/100g before shaking
Moisture: 5-7%
Chemical test: as buyer's request at Labs: SGS, VITAS, VINACONTROL, etc
Free samples: Yes via DHL, EMS, TNT.